Sage & Milo
Posted by admin on Sep, 14, 2015
Just finished a feature film project cryptically entitled Sage & Milo at the Barbra Streisand Scoring Stage, Sony / Old MGM.  Why the working title Sage & Milo?  Yes, secrecy reigns again at Sony.  Referring to literary allusion,  Sage is a wiseman and Milo is a Greek soldier hero.  Add a cape to each fellow, change the & in the title to vs, and you figure it out!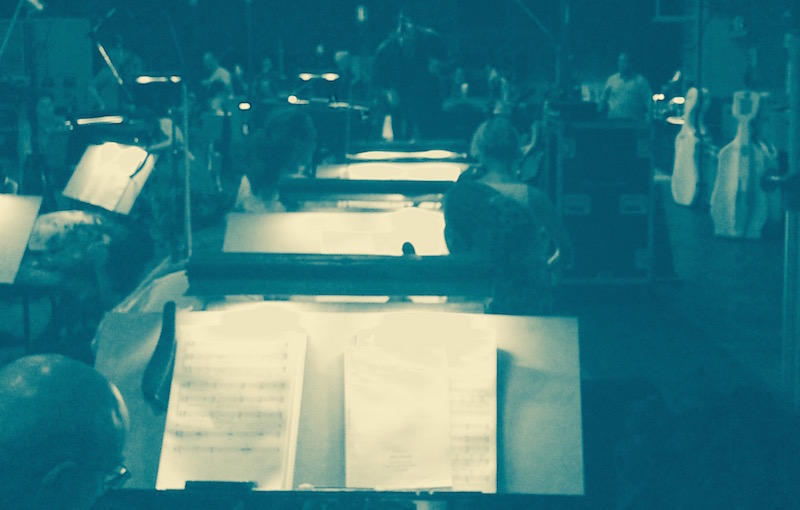 The pictures below shows the beautiful Katia Popov, violinist extraordinaire and the incredible Hans Zimmer!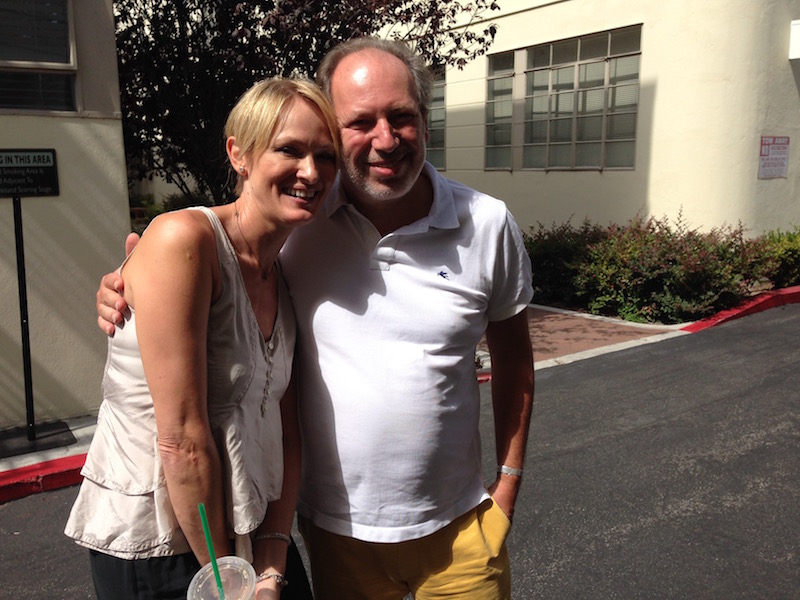 Having played and recorded for so many Zimmer movies, I can only say I admire him the most of any Hollywood composer.  A hilarious, witty German with a delightful Anglicized accent (all those BBC productions in London!), he is a true gentile superhero (am I giving anything away here?), at least musically speaking.  As a Participant in the ASCAP Film Composers' Workshop, I had the pleasure of visiting him in his private studio in Remote Control, Santa Monica (a couple of beachside street blocks of buzzing musical recording activity).  He was a blast.  I will always remember how he goes about bidding for a job; he studies the script or some visuals, and instead of putting sample music to picture, he creates a 20-minute fully fleshed-out montage of all the musical themes and moments he sees for the film.
His music is characterized by originality,  shameless bows to ultra Germanic Romanticism (hello Wagner, Strauss and Bruckner!) and outrageous audacity.  His signature sound is a mixture of gigantic orchestral forces sweetened with numerous overlays acoustic and electronic, magnificent solos and wild eerie, powerful sonic effects.
I remember upon the last day of recording one of the Pirates of the Caribbean movies, he sent us all home WITH A BOTTLE OF RUM!  good rum …
Oh, one more interesting tidbit … It seems that the computer system is still down at Sony since the North Korean hacker attack!  Note the hand-written pass I received to enter the studio (below):