Honors and Educational Experiences:
BITING PERSONALITIES – a short film Richard scored won 1st Prize in the So-Cal Cinema Slam Competition in Hollywood & screened at SUNDANCE.
UK SONGWRITING CONTEST – In  2014, Bidwell's Path was designated a Finalist / Instrumental Music Category in the UK Songwriting Contest. More recently, Richard's song Warrior's Hymn was designated a

Finalist

.  4 of his other songs are considered

Semi-Finalists

:Stefan's Song, Chicxulub: Dinosaur Musings on the Meaning of Life,  Losing Love & Faerie's Embrace.

ASCAP WORKSHOP

 – Richard was also chosen among 12 composers worldwide to participate in the prestigious ASCAP Film Composers' Workshop, composing, arranging, conducting and recording with the Hollywood Studio Symphony at 20th C. Fox. Listen to his film cue In the Winners' Circle!
UCLA Film Composers' Certificate Program (with Richard Bellis, past president of ASCAP). Listen to Richard's film cues The Mustang Set Free and Jane's Fury.
OPUS DISSONUS COMPETITION – Richard's Piano work, The Jester's Waltz, received Honorable Mention (only American awarded!). World-renowned pianist, Artur Cimirro, will be recording the work and performing it on recital programs in order to disseminate the piece internationally!
Songs: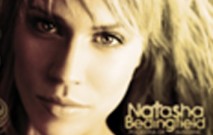 NATASHA BEDINGFIELD  He has composed song arrangements for the Pop Star's album, Pocketful of Sunshine.
SPIKE JAMES & THE NAMES  He has composed the string arrangements for the Rock Band's Song, An American Anthem.  Sample Snippet of Strings: 
Full song available here:  An American Anthem
TV:
Galahad PILOT EPISODE
Gift for Reba "On the Lot" entry
Web-Series:
Prince of Wales THEME
Star Trek: Lexington THEME
Raven Crest
Short Films:
Cancer Man ("Comic Con")
Somnabuman
The Plan
Trailers:
Unbroken
Muddkids
His Child (production halted)
Video Games:
Esenthel
Hacker Evolution
BloodSpeare (production halted)
Untitled Fun Family, Educational Dinosaur Game (production halted)
Ringtones:
all kinds of Ringtones including Celtic, Horror, Epic & Funny
As composer for the concert stage, Richard's recent premiers include: