Harry Potter … LIVE! Defeating the "Red Light Syndrome"
Posted by admin on Apr, 07, 2017
Yes, you heard right.  Richard participated in a live concert presentation of John Williams fantastical score to the movie as it screened behind the orchestra!  We (100 musicians more or less) played on the state-of-the-art stage in Costa Mesa, CA's new Segerstrom Hall, this time the dramatic and visual action serving as backdrop.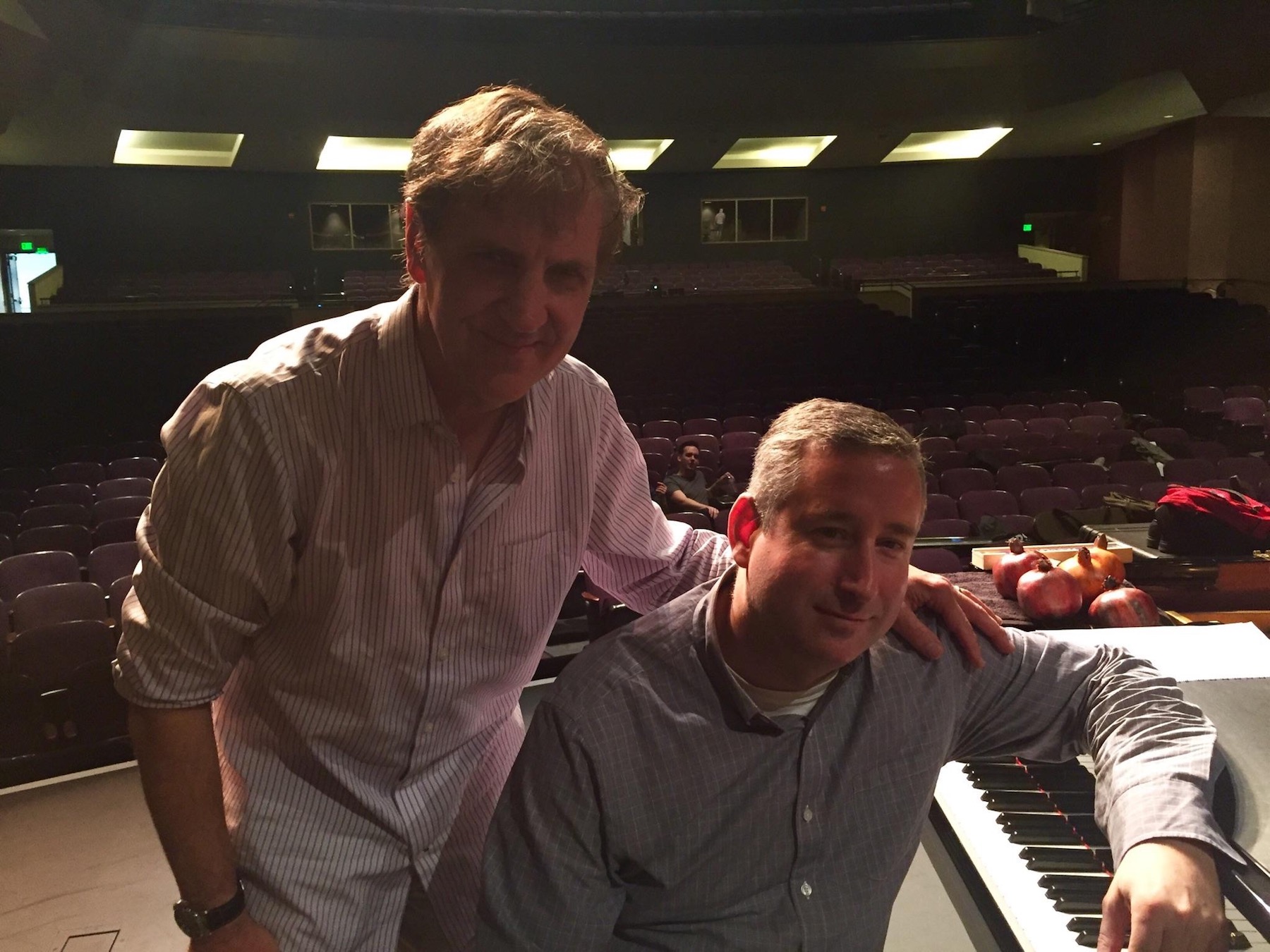 (author & concertmaster Mark Robertson on stage)
My young son Bren, already an astute musician,  mentioned something I found rather profound – the music was much more expressive, vibrant and more effective with the live musicians compared to the recorded score to the Harry Potter film.  Why?
Think about it.   A recorded underscore is massaged and sculpted and mixed to serve perfectly in the movie setting.  Many studio musicians play under a form of duress I call Red Light Syndrome – akin to being "under the microscope" for every blessed detail.  Some of our colleagues have even quivered under the fear of never being rehired should they make a mistake!!!  Now imagine a live ensemble playing their hearts out audaciously, flaws and all, as musicians have always done on stage for concert performance, driven only to convey the emotional impact of the music.  "Who cares if I make a mistake?  The real score is already in the can!"  (Thank you London, BTW…)