A Blast Performing With Kevin Spacey!
Posted by admin on Aug, 18, 2015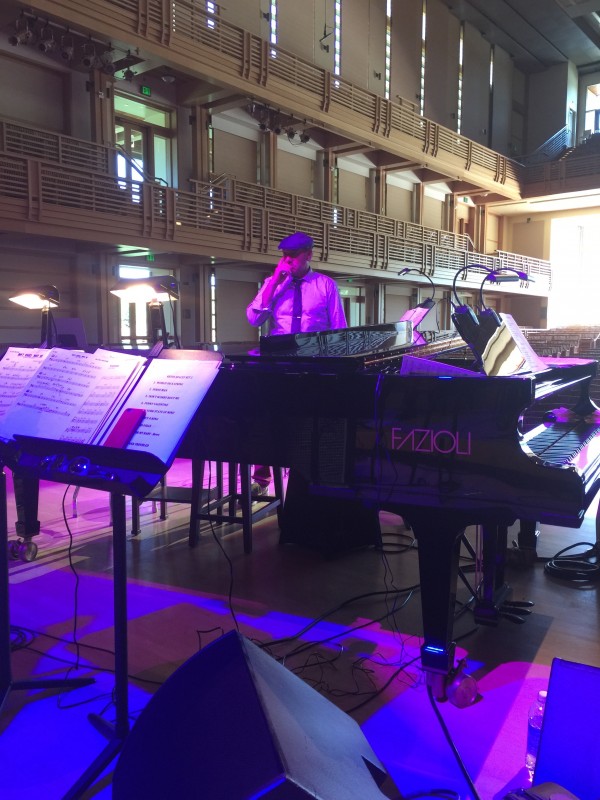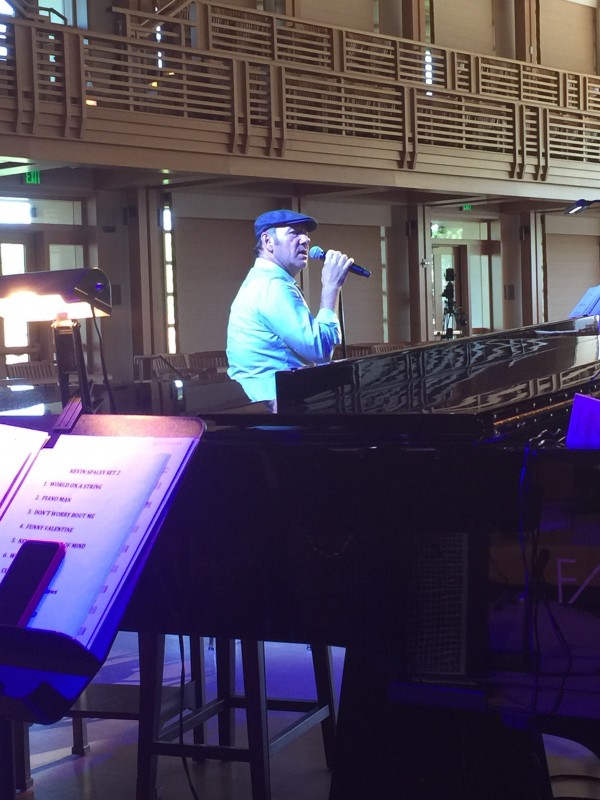 My recent trip to Sonoma County involved very little imbibing of the local grape; rather on the evening of July 18, 2015, I enjoyed my first time performing at the magnificent Green Center Weill Hall. The audience was treated to the mellifluous, crooning voice of actor Kevin Spacey! Being a true showman, Kevin impressed the crowd with moving renditions of jazz standards and entertained with stories, humorous banter and excellent celebrity impressions.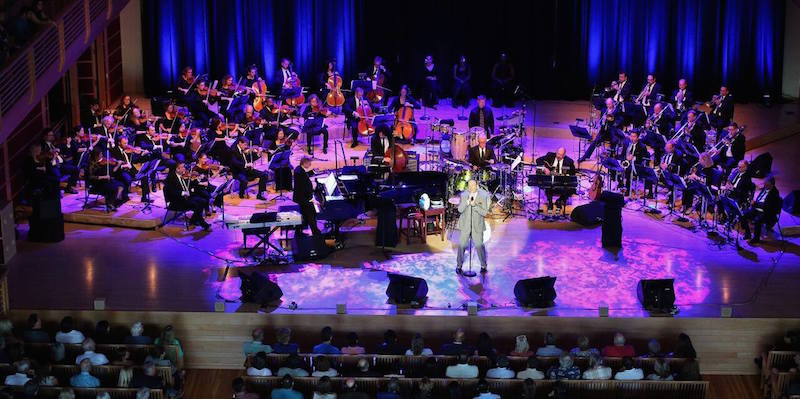 I can be seen on violin – 1st row, 3rd in …
It was good to work with my old Hollywood friends René Mandel & Mark Robertson: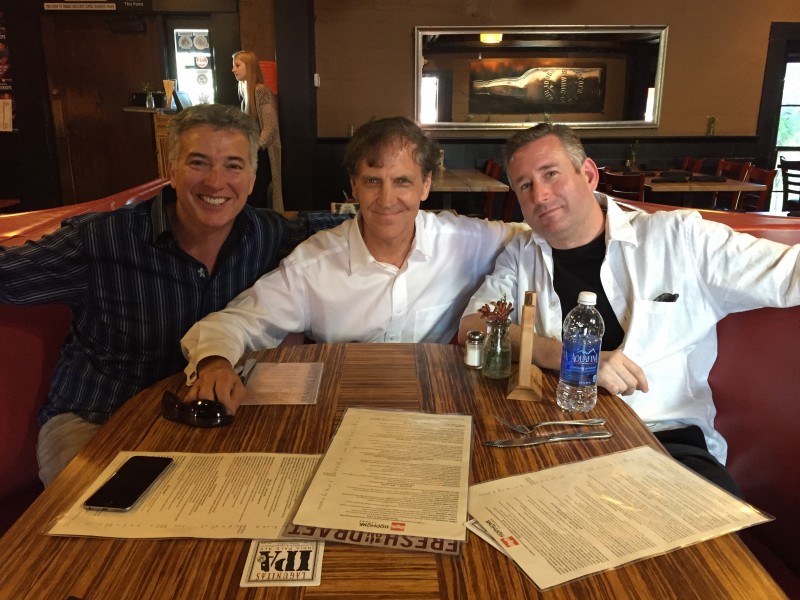 (ok, OK … I had a little wine!)